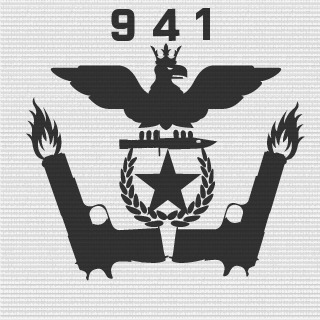 KillKrew
タグ:
[KR3W]
ファン:
23
作成済み:
2012-01-17
小隊の紹介
Welcome to KillKrew Inc.

***RE-ACTIVATING SOON!!***

"Semper Fi, Do Or Die."

Bump Please!: http://battlelog.battlefield.com/bf3/forum/threadview/2832654348107101208/

Rules:

1) Respect your teammates, and be a team player.

2)Use your mic if you have one.*Mic NOT required, it's a bonus though. :D

3)Show up to practice.

4)Have fun. No need to be serious all the time.*No age limit. As long as you act mature, you'll be fine.

5)Follow Directions!

6)Be Active! (If you are inactive for over 14 days, you will be KICKED. IF you know you will be away for some time please tell me or one of the leaders.)

7)Know your role. (Hand out ammo, health, revive team mates, spot assist, repair vehicles etc.)

8) Wearing the KR3W tag is not required unless you're participating in a platoon match or practice.

*Requirements:
K/D:1.0
Follow the Rules.
Add at least one of the Leaders.
Ptfo Or Gtfo
*Exceptions can be made by how well you PTFO!

Squads:

PTO sqd:
1. Sqd Leader - Stutterbox
2. Erikvalle213
3. Kjbgamefreak17
4. a10poundpudding
5. Chiucho

Air Squad:
1. Sqd Leader - Humberto
2. Chiucho
3. Browboi_G
4.
5.

Armored/Support Squad:
1. Sqd Leader - PlayFourLife
2. TrUeSHOTgunking
3. Ppm
4.
5.
_______________________________________
More rules and other stuff will be posted whenever i think of anything else. Lol
_______________________________________

**If you are interested in having a 4v4, 8v8, or a 12v12 contact me or one of the other leaders on Battlelog and we'll start one up.

小隊フィード
I started work earlier this week full time evenings... When my schedule starts getting a little less hectic and more steady We'll have to figure something out stutters

My bad Stutter my internet was 0.5 mbps yesterday so i couldn't join

A_Fat_Giraffe

oh yeah, i can get on today i think. Let's do a few matches together

もう8件を表示…

A_Fat_Giraffe

So how do we tryout for pilot? go to a public match and camp for heli? lol

Homefishe

Lol just play as you normally do:P You can pilot jet or heli we need people in both