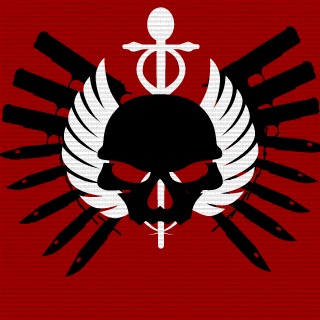 小隊の紹介
The home of Artists of Death! If you are a fan of the montage series or you play the objective like a bauss, then join the platoon and fight alongside and conquer the battlefield with Sentinel,Sgt.Enigma, C1intBeastwood, Threatty, and Gamebak!

Follow me(Sentinel) on Twitter to stay up-to-date with the latest videos and help us make cinematics and trolling videos with C1intBeastwood!

My Twitter:
https://twitter.com/#!/Th3Sentinel

-SERVER-

Join this server if you are a European fan and would like to play with us:

http://battlelog.battlefield.com/bf3/servers/show/302c4e5f-807d-44f3-938a-7e2a36cc2b8a/PTFO-64-Rush-Madness-All-maps-by-ngz-server-de/

We shall have another link for a North American server soon!