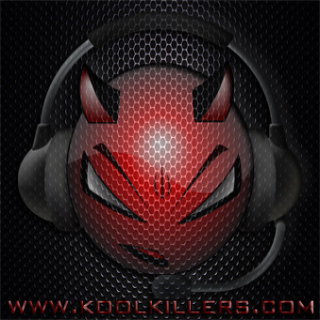 小隊の紹介
Please note: Being a member to our platoon does not mean you are in our clan and can wear our Tags in game. Please see our website for details on how to apply.


Register and apply today: http://www.kkclan.net/register.php


=]KK[= Kool Killers is an FPS based multi gaming clan with members from all over Europe, formed in 2009 we have gained a respectful reputation through our presence in the Call of Duty competitive gaming scene.

We have a mixture of members with a wide age range and have individually played games such as the MOH series, COD series, CS series and obviously Battlefield. We are now looking for mature gamers to join us and expand our community.

We have a number of Interclan nights on all of our active games, and you will always be invited if you have that game installed, whether or not you are in the team.

What you can expect from us

✓ A buzzing and fully Active community
✓ Mature Gaming aged 18+
✓ Crazy Teamspeak banter
✓ Matches, Scrims, Wars, PCW's, Interclan Fun

What we expect from you

✓ Respect for rules and traditions
✓ Respect for our existing clan members
✓ Activity in our servers, forums and Teamspeak
✓ The most important part. HAVE FUN :P

If you would like to find out more about us register and come and say Hi!. We will always accept players of any skill level, background, race and gender. Only happy friendly people need apply

=]KK[= KOOL KILLERS

A PC Hardcore Gaming Clan dedicated to bringing the fun back into FPS Gaming.

For scrims either ask on our website http://www.kkclan.net or add F-o-o-K-a-a to origin/battlelogs/steam....