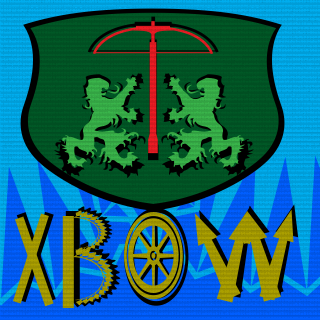 We love XBOW
タグ:
[XBOW]
ファン:
73
作成済み:
2013-02-07
小隊の紹介
>>>THIS IS THE OFFICIAL XBOW CLAN WITH THE BEST XBOW PLAYERS AROUND THE WORD<<<

REVIVING: One of the most important thing on XBOW and KNIFE only servers! (But our XBOW - Medics are doing their best :3 )

>>>IF YOU SCORED 10,000 KILLS WITH THE XBOW YOU ARE AUTOMATICALLY A LEADER ( A MEMBER OF THE "10,000 CLUB")<<<

If you have any XBOW and knife only servers feel free to post them here.
IF YOU HAVE ANY QUESTIONS ABOUT XBOW AND KNIFE, FEEL FREE TO ASK!

Have fun with playing the XBOW (and collect the shiny things with your knife)! :3


>>> The [XBOW] server of the community from DoctorMcGunner and SIrTrollAlot <<<
http://battlelog.battlefield.com/bf3/de/servers/show/PC/e8bf52d8-70b5-4a06-9165-a9bff8ccf16c/XBOW-Xbow-Knife-Only/

>>>A random server which seems to be quite popular. XBOW AND KNIFE ONLY<<<
http://battlelog.battlefield.com/bf3/de/servers/show/pc/29c51e03-aff0-4dc2-b580-6ee00759df7c/XBOW-AND-KNIFE-ONLY/

>>>BEST XBOW PLAYERS IN THE WORLD<<<
Best Medics (reviving): ArchAngel_BF (1), TrafoMan (2), SIrTrollAlot (3), leDoc24 (4), Sommersault (5), khenshikai (6) Catano12 (7), Cheetah07 (8)
Best Supports (ammo): DoctorMcGunner (1), ?
Best Recons (): Catano12 (1), ?
DON'T FORGET OUR TOP: Mong00zzze :3

THE BEST XBOW-MEDIC EVER: ArchAngel_BF

If you also want to get in the ranking of the best XBOW players of the world, the only thing you have to do is playing like a boss!