Announcing the winners of our October Premium competition
trydling
5 years ago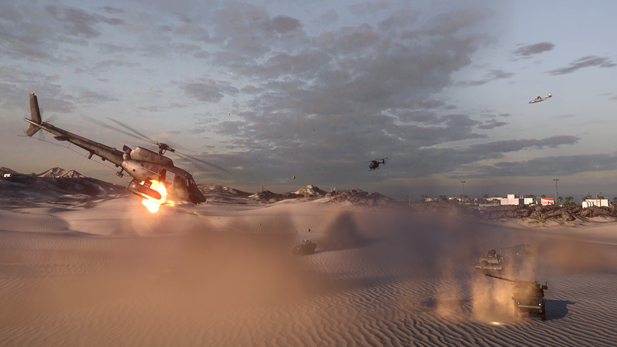 The air was thick with jets and helis as we asked our Premium members to perform the most air kills in Armored Kill in our latest Premium exclusive competition. Out of the giant furball, the following 15 players came out on top.
Congratulations on winning our competition, and we will reach out to you soon via email with information on how to redeem your prize: A limited edition, signed and numbered lithograph featuring artwork from Battlefield 3. Thanks to everyone who joined!
And the winners are…
(in finishing place per platform, referring to their ingame soldier names)
PlayStation 3 winners
1st place: oSouthernLights from the USA
2nd place: GeneralMosquito from Canada
3rd place: snads5531M1 from Japan
4th place: budmcmillan from the USA
5th place: Lubu20 from the USA
Xbox 360 winners
1st place: xBRx xTACTICSx from Canada
2nd place: VeryStonedSloth from the USA
3rd place: x SoLdiier x94 from the USA
4th place: DFK Dopey from the USA
5th place: Dynamic Crank from the Netherlands
PC winners
1st place: DiracSpinor2000 from the UK
2nd place: sv3ns0nic from Germany
3rd place: spitfiresiemion from Poland
4th place: ArmyOfPharaohs from the US
5th place: 1ThePunisher1 from Russia
Congratulations again to our winners! If you are one of our winners from earlier competitions, we have not forgotten about you. We will reach out to you via email shortly with instructions on how to redeem your prize. Thanks for your patience!