UPDATE: Join the November Premium competition, password changed

trydling

10 years ago


Show the world how to capture a base, Battlefield style! Starting November 22nd, fifteen Premium members who can rack up the most base captures will receive a limited edition lithograph from Battlefield 3. Read on for the full details and start times where you live.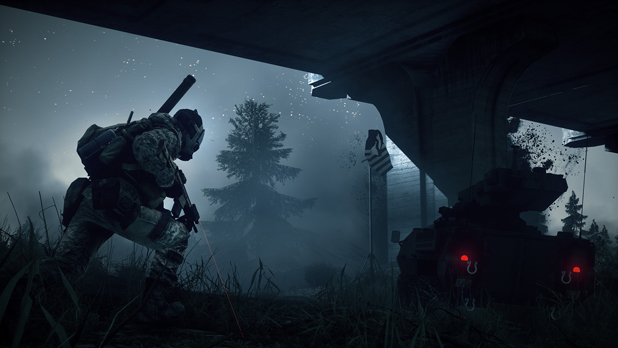 The way you join and take part in the November Premium exclusive competition is unchanged from last month. If you are a Premium member, you will be able to join our Premium specific servers via the password that you receive below after having accepted the terms and conditions. The servers are all named "November Premium Competition" followed by a number and are available on all three formats via the server browser. Detailed instructions below.
How to join the November competition
1. Become a Premium member
Make sure you are a Premium member. This competition is exclusive to our more than 2 million Premium members.
2. Download Armored Kill
The competition will run in Conquest/Conquest Large game mode from Armored Kill only, so make sure you have downloaded Armored Kill (available at no extra charge if you are a Premium member). Download instructions.
3. Join our servers
Find one of the Premium exclusive competition servers. These will all be named "November Premium Competition" and have a number attached to it. You can search for this name using the manual server browser's filter functionality.
4. Enter the server password
Enter the password for the Premium exclusive competition server. You will find the password when confirming below that you have read and agreed to the terms and conditions for this competition.
5. Capture and defend bases
During 72 hours, we will monitor who can accumulate the most base captures and defends (including assists, so help your team mates!) in Armored Kill. Be one of the top 5 on your format to win a limited edition, signed and numbered lithograph featuring artwork from Battlefield 3.
Competition times
The competition runs the 72 hours of Friday, Saturday and Sunday November 23-25. Note that we use the UTC time zone to decide start and end times. Click this link to see when the start time corresponds to in your time zone. Technically, the competition will start already on Thursday evening November 22 if you are located on the west coast of America, for example.
Maps and modes played
The map rotation will be all maps in Armored Kill playing in Conquest mode (consoles) and Conquest Large (PC).
Winners notification
Winners will be posted on Battlelog shortly after the competition ends, and then contacted via email with a winner's code they can redeem at the DICE Store to claim their price and have it shipped to them.
I have read and agree to the
terms and conditions
.
Confirming that you have read and accepted the terms & conditions will reveal the password that you need to be able to enter the competition servers.
Good luck and have fun!