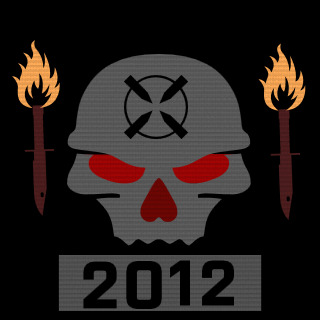 Prezentacja plutonu
Battlefield 4 - Red Devils Base Assault

Great news! Thanks to our sponsor NFO servers we have a 3 month lease on a brand new server and starting October 29th the Red Devils will re-open Professional Noob Assault. We will be running a Mixed Rush / Obliteration server. We need 3 full time admins, If anyone is interested please let me know.

Our Updated TS3:
reddevils.ts.nfoservers.com


Informacje z plutonu
Our Updated TS3: reddevils.ts.nfoservers.com

http://battlelog.battlefield.com/bf4/servers/show/pc/cace76d5-1e6c-4b5b-8261-92049e4ad3fc/Red-Devils-Base-Assault-PBBANS-NFO/

Red Devils Base Assault is up and running!!

Great news! Thanks to our sponsor NFO servers we have a 3 month lease on a brand new server and starting October 29th the Red Devils will re-open Professional Noob Assault. We will be running a Mixed Rush / Obliteration server. We need 3 full time admins, If anyone is interested please let me know. Battlefield 4 - Red Devils Obliteration Server

Sup guys. Long time no see.

Pokaż jeszcze 2...

Wraygun_X

No worries man... We all get busy IRL. Hey you have to make a new account on the website. We had to wipe the server. See you on the Battlefield.

Criticoolol

Haha was wondering why my account didn't work. See you there man.

Shiban_X

Hooah! I should really keep from trying to clean. Deleted friends and platoons. OCD and all...