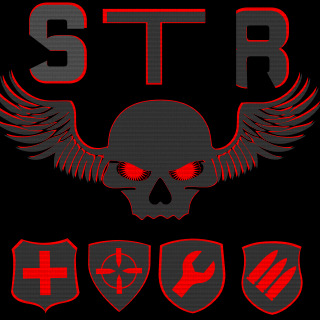 SPECTRE
Tag:
[STR]
Fani:
13
Stworzono:
31.10.2011
Prezentacja plutonu
*SPECTRE*
~Special Tactics and Reconnaissance~

"Spectres are not trained, but chosen. Individuals forged in the fire of service and battle
those whose actions elevate them above the rank and file."


STR is a full tactical platoon for players who prefer to play with a squad/team,
who are all working together as 1 cohesive unit to overcome any enemy or objective.


STR is currently seeking skilled new and experienced battlefield players for casual, fun and TACTICAL style play.


ARE YOU:
a epic jet fighter or helicopter pilot?
A hell wicked sniper or insane support gunner?
An awesome assault or engineer?
Do you anihilate when in a ground vehicle?

..... WE NEED YOU SO APPLY NOW....


platoon requirements are as follows:
*XBOX 360 ONLY, With Headset
*Be able to come up with creative insults for JuzRusty
*Australian players prefered due to timezone conflict but INT players welcome.




-FOR INFO OR TO APPLY MSG GT: XSHIFTY117XAUSX or JpvsPaid (best cunt)

ALSO JUZRUSTY IS SEARCHING FOR A STRONG DOMINATRIX, TO KEEP HIM IN LINE WHEN HE DOESNT PUSH BACK. His safe word is oaklahoma.