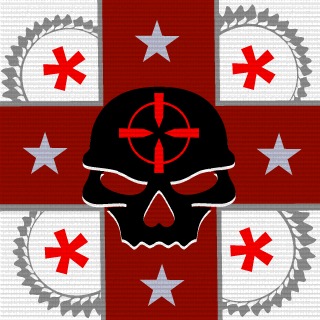 Prezentacja plutonu
Founded & Created on February 20th, 2011... Clan was named Angels of Death (AoD).
Re-created on October 2011, and newly named Revitalized Gaming (RvG).

We support BF3 for both Xbox 360 and PS3.

Register and Apply at: http://www.revitalizedgaming.com/

What to expect from RvG:
- Both casual & competitive players.
- Organized clan structure and military ranks.
- Active Competitive teams on Gamebattles/Major League Gaming and tournaments around the globe.
- Online Tournaments hosted by High Command on RvG.
- Cash & Prizes given by High Command for winning in-clan tournaments!
- Mature clan members from ages ranging 16-60.
- Weekly Radio Podcast's hosted by RvG Clan Leaders.
- Fun & Competitive events hosted by the Events Team.
- Active Clan Allies & Affiliates.
- Social Networks such as: Youtube, Facebook, Twitter, and more!
- Connect with other clan-mates when offline or online using our GSC Voice Server!
- Livestream gameplay and Tournaments Livestreamed.

Requirements to stay a member of RvG:
- Active both gaming online and on the forums.
- Be a mature member 16+ (you may be 45 and still be a child).
- Must own a microphone, its mandatory.
- Do not always game alone, RvG's motto - Never Game Alone Again!