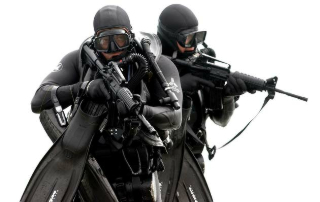 Prezentacja plutonu
This Platoon is a community for above average gamers who want to "network" with other gamers and not play in random games. Our website is a great place for gamers to reach out and talk with each other about strategies, upcoming mathes, practices, kit advice and so on. If interested in competitive play you must show you are active on the platoon website and prove to one of the leaders you should be there.

Why settle for a clan with a ton of people but no quality players? I see plenty of platoons with tons of members but in BFT1 we prefer quality over quantity so you know that no matter who you play with that they will have your back on the battlefield. We dont make you change your way of playing because after all this is an F'n game, but who likes to come in last place? This is a clan that doesn't like to lose, but then again who does? Most importantly We play together as a team to accomplish objectives. All in all this clan is for just a normal group of guys who want to play battlefield competitively yet still have a good time while doing it.

REQUIREMENTS FOR JOINING CASUAL
1). MUST have a Mic.

2). MUST be mature. (16+ preferred)

3). MUST be a Colonel.

4). ***Play 3-4 times a week (BE ACTIVE AND PARTICIPATE ON PLATOON WEBSITE)

5). MINIMUM K/D of 1.50 and SPM of 500

6). Play your Kit Role. If you play support drop ammo, assault revive, and Engineers Disable and repair vehicles

7). Play the F'N objective and Lets get the WIN!!!

8) REGISTER AND APPLY TO JOIN ON OUR WEBSITE >>> http://bf3elitetier1ops.enjin.com/home

9) MOST OF ALL HAVE FUN!!!

+++ WE HAVE A COMPETITIVE ROSTER AVAILABLE IF INTERESTED +++
*LOOKING FOR MORE JET PILOTS, HELO PILOT/GUNNER, AND TANKERS.

COMP TEAM 1: (DyN) Team Dynasty http://battlelog.battlefield.com/bf3/platoon/2832655391668584023/
COMP TEAM 2: (SHDW) Shadow Team http://battlelog.battlefield.com/bf3/platoon/2832655241394537247/

<> NEW MEMBERS ADD THESE XBOX LIVE GAMERTAGS <>
1). xK1LLSW1TCH15x <FOUNDER and LEADER>
2). Twist3d H4x <2nd In Command US>
It is fatal to enter any war without the will to win it.
-General Douglas MacArthur

The art of war is simple enough. Find out where your enemy is. Get at him as soon as you can. Strike him as hard as you can, and keep moving.
-Ulysses S Grant

The object of war is not to die for your country but to make the other bastard die for his.
-George S. Patton, Jr.