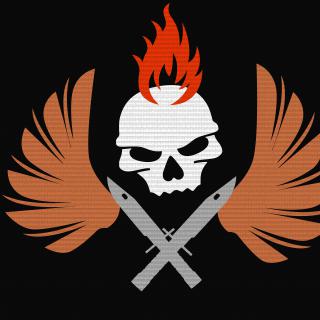 THE KNIFE FIGHT CLUB
Tag:
[1V1]
Fani:
47
Stworzono:
02.01.2013
Prezentacja plutonu
We are the Bugz Bunnyz of BF3, if you see us hoppin you better run! Our purpose is to lower anyone who dares think they are better than us (Skillwise) on the battlefield. Disrespect us and we will track you down untill the end of days.
Our club members enjoy knife fighting on a daily basis. We love to practice and are always looking for new talent, be assured we will challenge the "Greatest" of opponents whenever and wherever we want. Send us a message of the person you want tagged and we will have him Done-Over within a week (Guaranteed if he is not an ally/member of the clan).

Clan requirement- Respect, Humility and TO BE VERY SKILLED WITH KNIFES, (We will teach you if you are a novice) the amount of dogtags you have doesn't matter, its the quality of them!

OUR SIMPLE YET EFFECTIVE QUOTE'S: "Adapt and survive" and "Persistance pays off".

Club members:
iNC x G o Dz - Founder
That Guy Derp - Co-Founder
RedEagle
ZodiacKillerIQT
Fifty Cow
Defy Tricks
all-inguy1995
Ajedi2000
SwiftEvil1
Dr ToxicKnife1
Dr DubStep1
TheRapters
Fox TimmeY
broadsword001
MrMadDoggie
TFS SunkenLion
fidelisverus329
Triumphant Son
XERTAG
BRBjustDYING
freeze312
Maniac Path
That Derp Guy
iPr0xstalker
lfTb II Owned I
artoishigh
you aga1n
xxSODAP0Px96x
l Mr Avenger l
x ITookUrTaGs x
Yahchaiyal
Monkey man
DarkLordXII
Solitude PR
and many more!
I haven't mentioned any other club members either because they have not changed there tag(or not written on there bio that there apart of the club) OR i do not know there XBL gamertag.