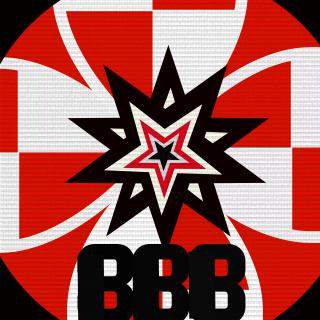 Bound By Blood
Tag:
[Bx3]
Fani:
25
Stworzono:
10.05.2013
Prezentacja plutonu
We are a mass alliance known by the name Bound By Blood.
A combination of friends from both online and real life coming together for the purpose of becoming as strong as possible.
This clan has been created so we have a common tag and clan to scrim for. Your memberships with other alliances are encouraged and this is here for when you want to fight beside the best of the best.
You now have a player base of many clans to have your back when needed and I only ask that when scriming with fellow brothers here you run our tags with pride.
You will not be 'kicked' because you are a member of other clans, don't play often or don't play often enough with us. Uphold the values, Mantra and ethos of fair play, respect and unity and you will always be a brother in arms.

We are soldiers from several clans with more to come and join our ranks soon.

My name is FatCracHo.
This is a majority rules clan voting system within reason (timeframe on voting). I will merely be secretary. I will post questions to be voted on or topics that have been asked to be discussed etc.
All clans that join us here will have some of their leaders promoted to leader positions here so as to keep an even mix.
There will be Scrim finders for each style of game play eg Gun Master , Armored Superiority , etc. so as not to make work loads ridiculous.
The creating of this clan was not only one persons vision , but a collective decision come to by many.
The past is history , the future is now.

Representing in our leadership and voting positions are currently (In Alphabetical order)

Adam229 - (comradeadam)
ANGRY-GIRL-GUIDE - ( LIL-OL-LADY)
xxBLOODCOLLECTOR -(xxBLOODCOLLECTOR)
boyfromeden23 - (boyfromeden23)
Death_Knight_848 - (Death_Kinght_848)
GRIMUS83 - (GRIMUS83)
LiL_StyLez_ - (xLil_StyLez)
Sakima - (Sakima7)
sk8ykid - (pinkbittz69)
SnakeCharmerII - (OverRatedplyer)
SolidHammer_88 - (SolidHammer_88)
stugrayden - (sithhdstu)
thugnight69 - (THUGNIGHT69)
thunderlizard_05 - ( thunderlizard_05)

(Others to be added pending decisions.)

United we stand.
United we conquer.
United we are one.
Informacje z plutonu
Had a little run last night and just had a short one tonight . . having fun again and not taking it too seriously so I am definitely enjoying it again. :) Hoping to be on again in a little while

Okay . . . once again I was debating a weekly meet up for a bit of a game . . no set times, no set server. We can just all find each other like we used to and join up. Thinking tonight if everyone has time and is keen . . Sweet as, laterz

So I was debating setting up a group stuff around for tomorrow night so I can catch up with everyone . . nothing serious, just a bit of a run. I understand some are scrimming with DCA but for those that aren't feel free to come along :) See you online

Righto . . . so I am back, will be hands on for the next 5 months and finding bias free people to help run here. Scrims are not a staple but if you want a crew for one we can try chase one up for shits and giggles. Mainly we are here to have fun.

Nice work fat on finally getting everyone together. But since nothing much is happening here and since I'm no longer with COLD I will be leaving BBB too. Nothing personal. See u all on BF4!

http://www.reddit.com/r/battlefield_4/comments/1h593e/heres_an_accurate_list_of_all_weaponsgadgets/ interesting stuff here guys, any thoughts?

FatCracHo

Looked interesting . . but its BF4 . . totally out of the question for me

Hello all . . . sorry I have not been here . . I moved . . started uni . . . had my broken computer replaced . . and then the new one was broken . . . had to wait to get the internet connected and . . .well yeah . . a lot has happened. Playing time will be reduced for the next week or two yet as I am currently 3 weeks ahead of my calss mates and I wish to be further . . after that I can back off just a touch and enjoy life. Will be on from time to time between now and then so hope to se you on the BATTLEFIELD!

hellooooooo anyone home???????????????????????