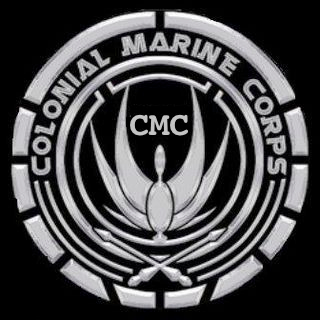 Prezentacja plutonu
This platoon is for CMC's most dedicated members.

This platoon is not easy to get into and will require much dedication to CMC.

The only way to join is if a leader recommends you to the other leaders, then they will discuss letting you in.

Once you join this platoon and become a CMC leader, you must pledge to never leave CMC for another platoon. It is ok if you have to leave to focus more on real life or something of that nature. Also you are expected to change your tag to CMC1. This tag represents your rank in CMC. Wear it with extreme pride and honor.

This platoon will be mostly used as a council to help run CMC.

Once you become a leader, you then must rejoin all COLONIAL MARINE CORPS platoons. This includes but is not limited CMC Assistant Leaders and CMC ELITE.

We understand you might feel proud and elite being in this platoon, but it is imperative that you do not abuse your power and treat every member equally.

Basic CMC Leaders Guidelines:

1. You MUST wear the CMC1 clan tag.

2. You be active as possible. If you are unable to be active for what ever reason you must post the estimated time that you will be away.

3. As a leader, you are expected to lead. This includes, but is not limited to playing with members when possible, settling disputes, and do what is best for COLONIAL MARINE CORPS.

4. Show respect everyone in the platoon.

5. Once A leader, you must make a post pledging to never leave CMC for another platoon and give up on CMC. Most of the leaders have stuck with CMC through its worst. But, no matter what happened, the committed leaders of CMC stuck through and that is why CMC is still here after all this time.