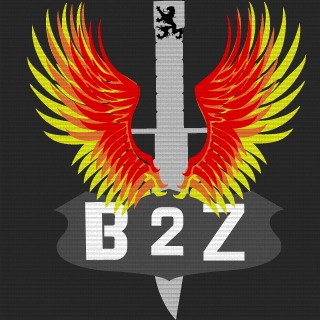 Platoon Presentation
We have the finest Rootin-tootin server for BF3! Come join our clan on www.b2zclan.com! We're recruiting friendly over 18 players always! No fees - just friends :)

Back2Zero was founded in July 2007 by Goucho. The aim of the clan has always been to provide a fun and teamplay oriented place for FPS fans to play and socialize together. We are recruiting mature players 18+ who want a fun and relaxed atmosphere PLUS want great teamwork at all times, be it on our servers, fun matches or in competition.

PLEASE READ: If you wan't to join Back2Zero please post an application on www.b2zclan.com ! This platoon is only open to members of B2Z!
Platoon feed
Going to try to do some populating today

message me if you're up for some squad dm

anybody wana help me populate a server of 4v4 squad dm? http://battlelog.battlefield.com/bf3/servers/show/bc990d67-4fbf-4db0-8d05-a7052949d844/

anybody up for squad dm? need 3 people.