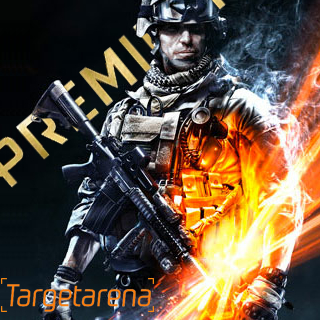 Platoon Presentation
Targetarena Battlefield 3 Platoon

• Visit us at: www.targetarena.com
• TeamSpeak 3: ts3.targetarena.com

Game Servers:
• 173.199.79.35:25220


Rules:

1. Do not cheat.
2. No racism, prejudice, political or religious comments!
3. Do not chat/mic-spam.
4. No swearing on mic/chat.
5. High ping autokicker limit is 230 ms.
6. Respect all the players and admins!

If you were banned for no reason, Contact Us!
Platoon feed
BATTLEFIELD 4!!!!!!!!!!!!!!!!!

Pelaako kukaan PAYDAY: The Heistiä?

Onks tääl ikin ketää:D t: hinttari

Tässä se nyt ois. On aika mennä eteenpäin, joten on aika sanoa hyvästi kaikille [TAR] jäsenille. Todella mukavia pelihetkiä tuli pelattua, ja niille joitten kanssa tuli pelattua paljonkin, niin ei muuta kuin jatkossakin niin viestiä vaan niin vedettäis pari erää

sup:D haven't been in here for a while. I finally had enough time to get PC working properly.