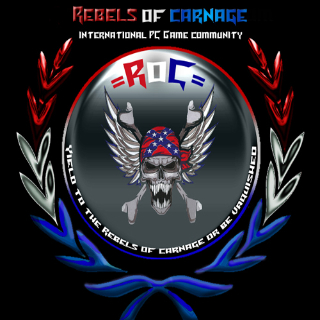 Platoon Presentation
We are an tactical FPS warfare clan looking to recruit PC players that are 13+ years of age. We're internationally
represented, with members from Australia to Germany, from Canada to Afghanistan. We've got the following
servers for our members and guests:

- 1x TeamSpeak3 server with a public channel
- 1x BF3 server: =RoC= CONQUEST Original Maps Only
- 1x BF3 server: =RoC= 24/7 Caspian Border Quick Vehicle Respawn
- 1x Black Ops server
- 1x BF4 server: =RoC= FAST RANK UP CONQUEST HC
- 1x BF4 server: =RoC= 24/7 Locker - This Is HARDCORE!!!


We ask that all members have a microphone for TeamSpeak, makes it easier for everyone to work together!

To apply you'll have to sign up with our Website: http://rebelsofcarnage.com/ and fill out a
Member Application. Then come join us in Teamspeak and meet the crew! Happy Fragging!