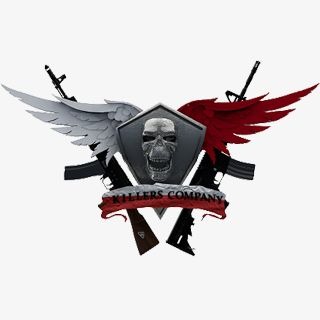 Platoon Presentation
▄▄▄▄▄▄▄▄▄▄▄▄▄▄▄▄▄▄▄▄▄▄▄▄▄▄▄▄▄▄▄▄▄▄▄▄▄▄▄▄▄▄▄▄▄▄▄▄▄▄▄▄▄▄▄▄▄▄▄▄▄▄▄▄▄▄▄▄
███████████████████████████ Killers Company Wita! ███████████████████████████
▀▀▀▀▀▀▀▀▀▀▀▀▀▀▀▀▀▀▀▀▀▀▀▀▀▀▀▀▀▀▀▀▀▀▀▀▀▀▀▀▀▀▀▀▀▀▀▀▀▀▀▀▀▀▀▀▀▀▀▀▀▀▀▀▀▀▀▀
╠══► ADMINS:
╠
╠═● REEDDS
╠
╠═● Skuty
╠
╠═● kobi661

▀▀▀▀▀▀▀▀▀▀▀▀▀▀▀▀▀▀▀▀▀▀▀▀▀▀▀▀▀▀▀▀▀▀▀▀▀▀▀▀▀▀▀▀▀▀▀▀▀▀▀▀▀▀▀▀▀▀▀▀▀▀▀▀▀▀▀▀
╠══► TeamSpeak3:
╠
╠═● 37.28.156.219

▀▀▀▀▀▀▀▀▀▀▀▀▀▀▀▀▀▀▀▀▀▀▀▀▀▀▀▀▀▀▀▀▀▀▀▀▀▀▀▀▀▀▀▀▀▀▀▀▀▀▀▀▀▀▀▀▀▀▀▀▀▀▀▀▀▀▀▀
╠══► ACHIEVEMENTS:
╠
╠═● 2nd Liga Play4Fun
╠
╠═● 3rd E-Bitwa 4on4 SQR
╠
╠═● 2nd Shoot-In 5on5 #5
╠
╠═● 3rd Shoot-In 5on5 #5
╠
╠═● 2nd Shoot-In 5on5 #6
╠
╠═● 3rd Shoot-In 5on5 #Listopad

▀▀▀▀▀▀▀▀▀▀▀▀▀▀▀▀▀▀▀▀▀▀▀▀▀▀▀▀▀▀▀▀▀▀▀▀▀▀▀▀▀▀▀▀▀▀▀▀▀▀▀▀▀▀▀▀▀▀▀▀▀▀▀▀▀▀▀▀
╠══► BF3 Server:
╠
╠═● http://battlelog.battlefield.com/bf3/servers/show/d2b4c4fe-09c2-4214-a2f0-0f4a8d1371f5/KC-KillersCompany-pl/#live
Platoon feed
Z teamspeakiem już można się łączyć za pomocą adresów ts.killerscompany.pl oraz ts3.killerscompany.pl :)

Teamspeak: 178.238.45.246 Na dniach powinno być możliwe połączenie także z adresem ts.killerscompany.pl lub/oraz ts3.killerscompany.pl

Strona została odświeżona, zmieniony został wygląd, działa szybciej oraz forum jest zintegrowane, Zapraszam do sprawdzanai http://killerscompany.pl/ :)

Witam. Pragnę poinformować kolegów z Killers Company, że organizowana jest zbiórka pieniędzy na dysk Vertex 4 cena takiego dysku to ok 650zł. W klanie znajduje się 14 osób, czyli zbiórka po 47zł płatne na Paypal vader1516@wp.pl [dla równości po 50zł (osoby posiadające kilka kont w klanie płacą wielokrotnie)]. Dysk zostanie ofiarowany w dzień 16 urodzin naszemu przyjacielowi Reeddsowi. Pozdrawiam Talib

Show 1 more...

REEDDS

Wystarczy jak wódke wyślecie :D...tego Vertexa sobie odpuszcze ;\

We'll be looking for active 8on8 players in Battlefield 4 ! TANK/HELI/JET/INFANTRY WE NEED YOU :)!