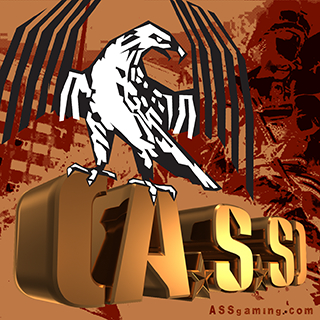 Platoon Presentation
(A.S.S) - American Supreme Soldiers - ASSgaming.com

Our group was formed in Feb of 2000 with our primary focus as Unreal Tournament and high speed sniping styles; a few years later we branched into all versions of UT and most styles of play. At different points in our history we've played: FEAR, TF, COD, and most recently BF. Our membership has numbered beyond 130, however nowadays we're a trimmer group of less than 30 semi-active members with varying interests - focusing more on the community aspects of gaming rather than competition.

We're always looking for new recruits and like-minded friends. We normally only allow adults of 18 or older as members, but all are welcome to join us otherwise.

Join us on TeamSpeak3 at teamspeak.ASSgaming.com...

See more about us at ASSgaming.com...
Platoon feed
There are no more events to show