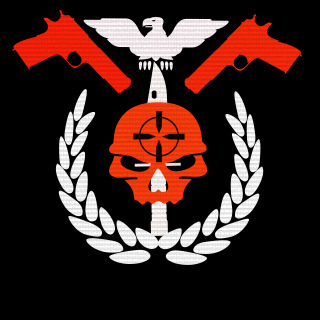 Platoon Presentation
We are just a group of casual players that like to PTFO and have fun while doing it. If you are interested in joining please try and get a few games in with a leader, just to make sure you aren't a real douche lol.

Check us out on facebook: www.facebook.com/theMRDR

New Member Requirements:
- Communication. Must have a mic and must use it.

What will cause you to be kicked from the platoon:
- Being a doucher
- Boosting/hacking
- Verbally attacking other members or racial/discriminatory comments
 
NEWS:

8/12/12- Sad to announce one of our members, iOrlandope was killed by a drunk driver at the young age of 18. We are going to miss you :(

10/26/12- One year anniversary for the MRDR platoon!!!

Our allies:

[SoD] Milites Mortis: http://battlelog.battlefield.com/bf3/platoon/2832655241292226484/

[FYOU] First Yankee Ops Unit: http://battlelog.battlefield.com/bf3/platoon/2832655241292226484/


MRDR Youtubers:

-BrettGod1355: http://www.youtube.com/user/Brettgod1355
-Dokr: http://www.youtube.com/user/Nietha23
-Eagle Tallon: http://www.youtube.com/user/jtaylor2809
-IRONJAW5000: http://www.youtube.com/user/IRONJAW5000
-MurderMilitia85: http://www.youtube.com/user/MudderMilitia
-Versatile337: http://www.youtube.com/user/Versatile281


Platoon feed
Happy Birthday BabyT4nk!!

Happy Birthday Mikemollic!!

Happy Birthday Nolan KiiLLs!!

Woooo!! Dokr and IRONJAW5000 both made it into the top 5 plays!! https://www.youtube.com/watch?feature=player_embedded&v=ECVInKBCyXU

Show 3 more...

IRONJAW5000

I know what you mean dude! BF3 is at the end of its life all we can do is try and make good vids!! But everything has been done!

Happy Birthday to Turboville!

Time to get everyone to 100 Cols. and all assignments done...BF4 is coming!

awesomecobra

I've got all the assignments, now I just need that elusive 100. When's the next double xp weekend?! :D

Congrats go out to Eagle Tallon on reaching Col. 100!!!