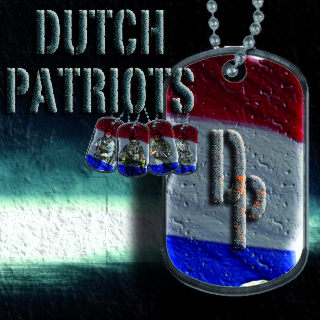 NL Dutch Patriots NL
Tag:
[DP]
Fans:
21
Created:
2011-10-30
Platoon Presentation
http://bf3stats.com/leaderboard/NQ2PfTvPPZ
www.bf3blog.com/
www.dontrevivemebro.com
www.battlefieldo.com/
http://www.youtube.com/watch?v=V2vJ0b-sR3o&feature=plcp
Platoon feed
hey jongens, ik heb binnenkort 200,- euro over om een nieuwe videokaart te kopen. Hebben jullie suggesties, waarschijnlijk wil ik ook bf4 aanschaffen. Dit is de rest van mijn systeem: Windows 7 Ultimate 64-bit (6.1, Build 7600) (7600.win7_ldr.130318-1533) Processor: AMD Athlon(tm) 64 X2 Dual Core Processor 6000+ (2 CPUs), ~3.0GHz Memory: 5120MB RAM Available OS Memory: 5120MB RAM Page File: 1616MB used, 8620MB available Windows Dir: C:\Windows DirectX Version: DirectX 11 DX Setup Parameters: Not found User DPI Setting: Using System DPI System DPI Setting: 96 DPI (100 percent) DWM DPI Scaling: Disabled Ik weet dat het niet het nieuwste is maar het werkt en ik kan niet meer missen om een nieuwe te kopen. Laat maar eens weten

Show 1 more...

BMV1976

Asustek model: M478-EM chipset: amd 780G southbridge: SB700 LPCIO: ITE IT8712 Pci- Express

OwN_Snip3xx

zal is kijken of er voor 200 euro een kaart te krijgen is

eej jongens ik zag dat 1 iemand ons platoon wou joinen.. cold killer ofzo

Show 4 more...

Magnum1ze

Ja hoor... Hij is inmiddels toegelaten heeft iemand hem toevallig al gesproken?

OwN_Snip3xx

ja ik heb hem gesproken, hij wou eerst een nieuwe headset kopen en dan zou ik hem de inlog gegevens geven.

Jongens, BF4 premium komt, net zoals die van 3, later uit en zul je apart moeten kopen.

Minder metro spelen en meer Karkand :p

Yo gaste, kicked from war squad??

Yo! eind deze week of begin volgende week krijg ik een nieuw systeem binnen, die ga ik voor dagmar/ ploppie in elkaar zetten. wat vinden jullie ervan als hij zich binnenkort bij ons platoon aanmeld? OwN

Show 2 more...

OwN_Plopp1xx

ben niet zn sniper nut als nick :P ben niet zo goed in headshotjes poppen zoals hij hahaha en dat was al zo in bf2 met ons.