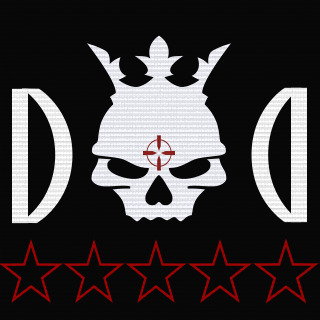 Die Red Dots!
Tag:
[DRD]
Fans:
39
Created:
2011-10-30
Platoon Presentation
DRD began several years ago in MAG as a Raven Clan.

We are a clan which encourages players to have fun, work as a team and to play for the objective.

We encourage those who want to have fun while playing the game seriously to apply to join. KDR and SPM rates are not as important as team work.

Find our page on Facebook at DRD Gaming

DIE RED DOTS

Clan Sunday ~ Beginning around 1:00 p.m. EST DRD We will try to get everyone on to play on our server. Come out and play when you have time on Sundays.


We have a Clan Server DRD Die Red Dots, which we keep on ranked and normal settings. All are welcome to play.

Server rules.
1. No hacks or glitches, or use of known weapon glitches of any kind.
2. No spawn camping / trapping this includes destroying enemy equipment in spawn areas.
3. Some balancing may occur to level out teams.
4. Clan members will be given spots in the server over non clan members
5. Do not team stack if you want a clan battle contact one of the leaders to set one up.

Platoon feed
Guess what its that time again your favorite part of the week... Clan Night 7/13/13 at 7 p.m. EST Clan Day 07/14/13 at 1 p.m. EST ...get on your sofa's, chairs or floors, crank up that TV and the PS3 and pop in BF3 because it's time to be ...ah damn it I lost it ...was on a roll and then it went away... Hope too see you all on, and it you need an achievement still let us know we can arrange the server to get you what you need. any four of you willing to let me kill you a few times over all at once so I can get my last achievement?? HUH HUH,.... I tried dropping a building on some folks but one got away ...bitches... anyway see you on the battlefield ~ Invisible Don

Were some really good matches this weekend, capping some flags, taking dog tags and running mini DRD wolf packs on DOM and usually DRD filled out the top of the leader boards. And I finally got Smoke's tags (muhahahaha...well he has mine about a dozen times over) See you on the battlefield ~ Invisible Don

Hope everyone had an enjoyable 4th of July ... Clan Night 7/06/13 at 7 p.m. EST Clan Day 07/07/13 at 1 p.m. EST DRD server has been busy this week with the End Game maps and CTF matches .... Finally got the EOD bot thing done thanks to Chogo and Pyro thanks so much guys. Hope to see you all out there having some fun... if you need achievements say the word or if you want to run CO-OPS I'll run them with with anyone ... See you on the battlefield ~ Invisible Don