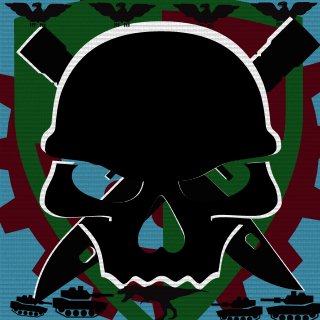 A 3 Guerras
Tag:
[A3G]
Fans:
66
Created:
2011-11-08
Platoon Presentation
aceptamos retos de cualquier clan solo haganlo saber con una semana de anticipacion como minimo.

NORMAS DEL CLAN:

1.para iniciantes del clan, es indispensable la clan tag, si no la usas o no la traes todo el tiempo se te dara kick del clan ya que no estas cumpliendo con la lealtad que se debe de tener al ingresar a este clan.

2. indispensable estar en las partidas de practica, ya que si no pueden hacerlo saber, agregar a el fundador y lideres del clan.

3.Nosotros somos un clan dedicado a jugar mapas EN MODO CONQUISTA DE 8 vs 8 EN MAPAS DE COLSE QUARTERS Y EN MAPAS NORMALES DE 12 vs 12 NADA MAS EN MODO HARDCORE...

4.We are a clan dedicated to playing in the CONQUEST MODE HARDCORE 8 vs 8 ON CLOSE QUARTES AND CLASIC MAPS 12 vs 12 BUT ONLY HARDCORE...

Para Tener Una Batalla Con Nuestro Clan, Contacten A drinkmix123 o Al Fundador excepcion_alguna...
Platoon feed
There are no more events to show