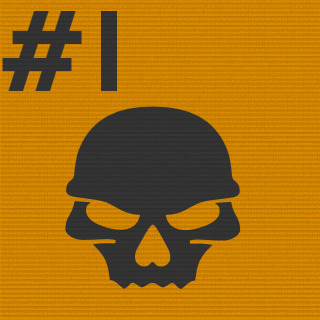 Platoon feed
*knock*knock* Who's there?

We're ready for Battlefield 4, see you on [RG] Rumble in the Bronx Rush or [RG] GangBang Conquest Server =))

Rush server empty? Where is everyone? :(

And another cheating fuck: http://battlelog.battlefield.com/bf3/soldier/Cypersammy/stats/308810203/ vs http://battlelog.battlefield.com/bf3/battlereport/show/1/69495508/228795963/

Show 5 more...

Loomse

Jorm - it was mine all that time, i was just too lazy to take it ;]

Can you finally ban this guy: http://battlelog.battlefield.com/bf3/user/STR8_AK74_BALLER/ Blowing up friendly vehicles, forcing tks to get vehicles, tks with no fucking reason.

Mini map has back? or server settings has restarted?

Some changes... Re-added Noshar Canals to the mapcycle, added Operation Metro twice, votemap is disabled. Too many ppl didn't get it that they could vote for nextmap. And some changes to the rules... There are NO RULES anymore, only the forbidden weapons on Metro. And some words to the end... Flame less, play more. Don't cry about cheaters the whole time, don't cry for admins the whole time. Admins sometimes just want to play and have some fun! So far, cu on ;)

Hey Paula. Is Commonsnipes ban permanent and if it is, is there any chance he could be unbanned?