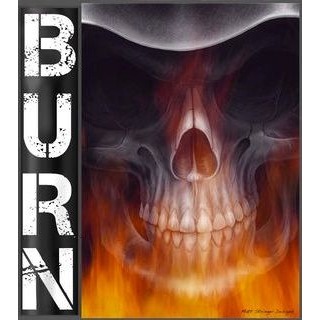 Platoon Presentation
General Recruiting Requirements
1. Must Be Above Colonel Star 20
2. Must Have a K/D Above 1.5
3. Must Have An SPM of Above 600
4. Must Be Proficient On The Ground
5. Must Use Communication, Teamwork, and Be Positive While Following Orders.

Steps For Applying:
1: Contact Brutalsentinel(XBL- BrutalVanguard) or Maximos92(XBL-Maximos92) for Squad Rush matches.
2: Contact dwright3103(XBL-DwrightTID) or Avengerldz(XBL-xAVENGERLDZx) to schedule Conquest matches.

For more information please visit: http://burnsquad.enjin.com/

*****We are Inactive due to players moving on. We are no longer recruiting or playing competitively*****
Platoon feed
Hi everyone, it's feel5alive and I am crazy so pls gif monies: http://www.gofundme.com/helpbrotherlinguinius

Guys please note that the leaders and I will not be putting in anymore time in regards to recruiting, setting up matches or pretty much anything else. Our core infantry has moved on, along with some other positions and its just too much to try and overcome. The game has been out for a long time now and most have moved on to other games or just stopped playing as a whole. If you want to go play for other teams, that is fine. I'd only ask that you stay in the platoon on here. BURN is a household name within the community, and you guys helped build it. I've got to say that we gave it a good run. Started from nothing and worked our way up to the top, all while being well respected in the community. We lost some games, but we won some great ones as well, against some of the best teams to play the game. To me that puts us in a pretty select category, and you should all be proud of that. I look forward to being a top team on BF4 with you all. Thanks guys.

Just noticed I'm top assault. Fuck yeah.

Merry Christmas guys and girls. Hope you all have a good day!

99 fans guys, almost breaking the century mark!

Show 1 more...

DownWrightDirty

Well why don't you make yourself useful and be our 100th fan?