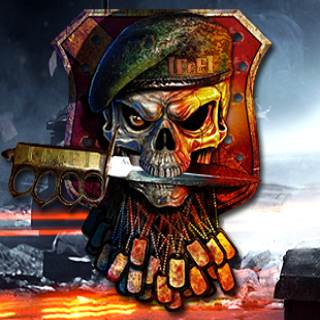 Platoon Presentation
The OFFICIAL Platoon of Elite Combat Forces

This Platoon is for [EcF] Clan Members & our online friends.

We are a mature (21+) group of gamers. We are currently recruiting players ready to play BF3!

We have a 32 Slot Server up and running. We have a solid group of 15+ daily players.
Search Our Server in Battlelog as -- [EcF] The Boobie Shack HardCore

So if you are a serious gamer & ready to join the best & fastest growing BF3 clan out there,
come check us out @ WWW.ELITECOMBATFORCES.COM & fill out a recruitment form.

Join us on our TeamSpeak3 Server @ 208.43.64.180:7137.

The founders of [EcF] believed in one thing when they formed it...ALL MEMBERS HAVE A VOICE!
This is what makes [EcF] an awesome place to be part of a gaming clan.

[EcF] IS A CHEAT FREE GAMING CLAN & WILL NOT TOLERATE ANY HACKERS!!

NOTE: acceptance into this platoon does not indicate membership to [EcF]
Platoon feed
hey the clan i play with [VGA] is looking for another clan to do a match againt it would either be a 5v5 or a 8v8, it would be 3 maps, the 5v5 would be infantry hardcore conquest, and the 8v8 would be hardcore conquest. they havent beenable to find a clan to go against for those, and i know you guys dont really do matches but i thought u guys might be able too, it would be in [VGA's] server ;). and plus i might be able to play in one of those matches with VGA if i get a clan for us (VGA) to go against, if you are interested let me know and i will tell you how to sign up, its a whole process lol should only rlly take 10 minutes tops ;)

booitsrebel

get to r forum meggy its tawclan.net an register or have ur dad do it or jump in ts we might be able to take u up on it I signed up in ur forum so we'll see what happens

http://www.razerzone.com/gamebooster#video Going to try this thing and see if it works!