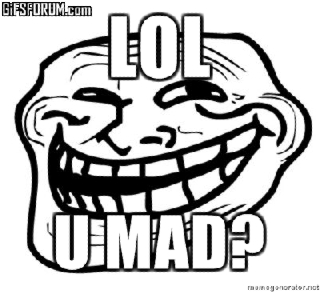 Platoon Presentation
Salutations unwashed filth, Welcome to out humble abode, this needlessly ambiguous introduction - along with the entitled squad - should stimulate the mad / Jelly reaction we so hope to trigger in the BF3 community.


This platoon is for the trolling ELITE Only.
Requirements~
Your account must have at least one good troll stat.

The accepted stats include:
~Mav Kills
~RPG, USAS, M320 Kills
~High Roadkills
[Extra stats include a High Quit % and low accuracy ect.]

~Our Promise to Our ̶V̶i̶c̶t̶i̶m̶s̶ Customers~
Rage is Inevitable.
Platoon feed
There are no more events to show