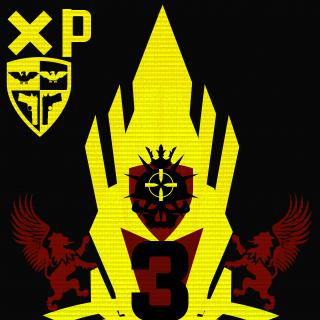 Platoon Presentation
http://i.imgur.com/w3V7jZK.png
http://i.imgur.com/pPlu06S.png
http://i.imgur.com/gRKpnAo.png

We are looking for good Soldiers that use good team work skills and that will help eachother out there on the Battlefield. In our group we dont really loan wolf it to much. We stick together. Over all we run the playing field. So if you think you can use good team playing skills and communicate and if you feel like you have something to offer this tight nit group of soldiers then cowboy the fuck up and get into XP!!!!

-If you are a Current member of XP, we fully expect you to wear XP tags at all times unless otherwise discussed. Acts of tag removal will be seen as desertion and you will be removed without futher warning, This IS your warning.

we probably should write some more shit here.
Platoon feed
Day Off tomorrow.....Game time brothas.

New platoon banner? http://i.imgur.com/0PvLnpI.png

ballinandblazing

Where the hell is everyone? ive been tryna catch you guys so we can play.

Show 2 more...

ace169

it was one of those when ur clan is on a tech scale of "dead" with like just me and sometimes wolf, it was hard when that challange others comes into play. i know things will be different when bf4 hits just right now its just we

GIR29

my net got installed yesterday so ive been playing a bit now. but i understand where you are coming from.

My Net is scheduled to be set up later this week, ill be doing a sweep of the Clan members and will be removing anybody who has abandoned the clan by changing tags in the last few months since my absence. Ive Already made my check by the time this will be read, so there should be no surprise.

Damn miss playing with this clan like before...ever gonna be like that again ?

Splinter4Cell

Oh well, shit happens. I was honestly expecting it when I joined anyways and was just biding my time.

GIR29

It was nothing against you as a Player, but If you weren't wearing our tags then you weren't committed to the clan, and i cant allow that.