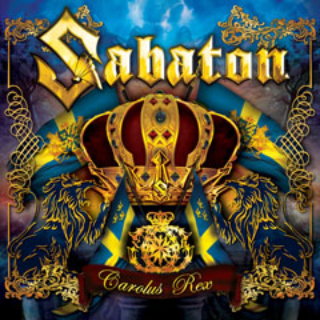 Platoon Presentation
Welcome to the group of fans Sabaton.

Sabaton is a Grammis-nominated power metal band from Falun, Sweden formed in 1999. The band's main lyrical themes are those of historical wars.

Line-up:

Joakim Brodén — vocals (1999-), keyboards (1999-2005)
Pär Sundström — bass (1999-)
Chris Rörland — guitar (2012-)
Thobbe Englund — guitar (2012-)
Robban Bäck — drums (2012-)


Discography:

Fist for Fight (2000)
Primo Victoria (2005)
Attero Dominatus (2006)
Metalizer (2007)
The Art of War (2008)
Coat of Arms (2010)
Carolus Rex (2012)

A new album has been confirmed. The album will be about King Charles XII and the Northern War of 1700-1721 AD. At the "Final Battle of the World War Tour" in Antwerp, the band announced that the album is called 'Carolus Rex' and will be out in May 2012.The band also confirmed their appearance at Graspop Metal Meeting in June 2012.