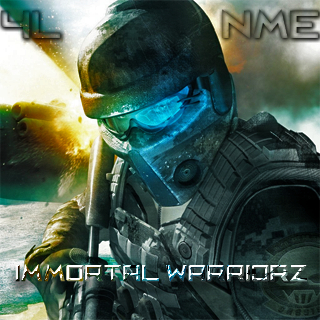 Immortal Warriorz®
Tag:
[iWz]
Fans:
22
Created:
2012-06-29
Platoon Presentation
This clan is a merge of PuBL!C EnEmY [NmE] and Forever Legendz [4L]. Our merged Squad Rush record is 31~0.

~Rules and Requirements
-Must be 17+ and be mature
-Must not Camp
-Must not use shotguns no matter what
-Must Listen to leaders at all times, no matter what
-Must have a 600+ SPM to Join
-Must have 1.60+ KDR to Join
-Must Be Loyal
-Must Be Active on Battlelog
-Must Communicate at all times in game
-Must be a Team player, this is BF3 not COD
-This is a Squad Rush/Rush only platoon, meaning we shouldn't see any member playing a different gametype or a game other than BF3.

"A warrior master can eliminate a squad, but a squad can eliminate an Army"
Platoon feed
There are no more events to show