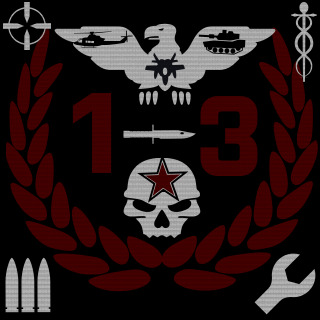 Platoon Presentation
*Able Squad*
-Support: GI_KAELEE
-All Around:ZanyKenny2424
-Assault: Lingding16
-Engineer: ToxicGamer102

*Bravo Squad*
-Recon: El_Frido
-Support: big-daddy-cs
-Engineer: hauntedxbox
-Assault: IYolkTheGuarden
-ToxicGamer102

*Tank Driver*
-big-daddy-cs
-ToxicGamer102
-Lingding16

*Heli Pilots*
-ToxicGamer102
-hauntedxbox
-snipinggod5555
Platoon feed
I'm glad to see this platoon active again.

good in ah dj little bird and the ru one to and the atk helis

Guys, it was fun while it lasted. I'm not sure why we got so terribly inactive or why nobody is ever on. Anyway, I'm removing MISFIT 1-3 from my primary platoon, but I'm not leaving. My new primary Is the 89th Infantry Division. Come who will

Why did we get so inactive...?