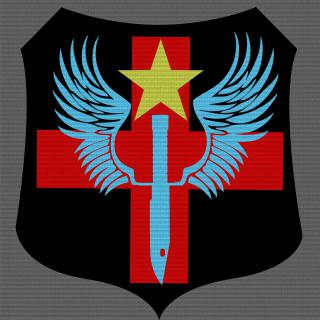 KILLERPWNYS
Tag:
[KPNY]
Fans:
5
Created:
2012-08-18
Platoon feed
OK we are actually going to have a meeting later today so please look out for my invite. We have much to talk about.

We are going to have a practice tonight at 9:30pm EST and a possability of a GB mach.

All Right guys this weekend we will have a clan practice. This practice will be a very important one I am going to chose our starting Four players for GB. I am still thinking about signing us up for fragednation I will Keep You posted on that. I will post the day and time for the Practice on Battlelog and on our website so please check make sure you keep up with that. I will try to schedule a mach for over the break we have one win already so lets keep it going. P.S. If you have not added me on xbox PLS do so AND!!!!!!!!!!!!!!! Tell me when we have new members please.

Hey guys im so sorry but i fear COD has grabbed me into its Beuity again, So i want the best for this clan. So im going to turn it over to ABUTTERYPOP tart as founder and NYPD SWAT CORP as co founder aka Leader. Not only this but i have to much schooling and basketball going on so yeah good luck guys and well yeah.

Hello, I'm xR ReacTions, I'm new to the clan, just decided to say hi to all the current members. I look forward to playing with you all, gl gaming out there!

I need help from every body to get GB battle field3 up and running again we need to message players letting them know that there is just no activity going an we need to get matches starting on it again weather its us or other clans there needs to be activity on it.