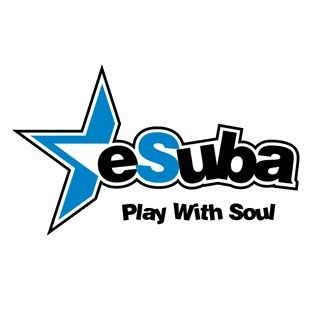 Platoon Presentation
http://sphotos-e.ak.fbcdn.net/hphotos-ak-ash4/427806_10151175170097954_280276682_n.jpg

Official website ➩ http://www.eSuba.eu

General sponsor: Intel ➩ http://www.intel.com

Main sponsor: Philips ➩ http://www.philips.com

Sponsors:
• Steel Series ➩ http://www.steelseries.com
• Western Digital ➩ http://www.wdc.com
• Kingston ➩ http://www.kingston.com
• Sapphire ➩ http://www.sapphiretech.com
• PUMA ➩ http://www.puma.com
• Epson ➩ http://www.epson.cz

Line-up:

› L0RD (král)
› TArqu (diktátor)
› pecAn (nula)
› HylDEg4RD4 (bordelářka)
› DR.Prostata

› gauntl3t ( Observer )
› ziki ( Team pervert )
› forcenet ( M26 OP gg DICE )
› Matrix ( Too much křen )
› Destiny ( Lung cancer )


› vincezzo ( Redactor )


Visit us @
• ESL ➩ http://www.esl.eu/eu/bf3/team/6318227/
• Facebook ➩ http://www.facebook.com/www.esuba.eu
• Youtube ➩ http://www.youtube.com/esubacz

• eSuba Wear © ➩ http://www.esubawear.eu/

• TS3 ➩ ts3.igniservers.cz:9994

BF3 Achievements:

Offline tournaments and leagues:
__________________________

1st place:
--------------
[LAN] BENQ Lancraft Spring
[LAN] Finále NVIDIA 5v5 Conquest Ligy
[LAN] Playman Infantry 5v5 Conquest
[LAN] MČR 2012

2nd place:
--------------
[LAN] HAL3000 LanCraft Summer

3rd place:
--------------
[LAN] BenQ Grunex Challenge 2012

5th-8th place:
--------------
[LAN] Dreamhack Winter 2012

Online tournaments and leagues:
__________________________

1st place:
--------------
ESL Go4BF3 #37
NVIDIA 5v5 Conquest NightCup #9, #17, #30, #38, #39, #40, #41, #44, #45, #47, #48
NVIDIA 4vs4 Squad Rush NightCup #17, #21, #22, #24, #27, #34, #38, #39, #40, #43
BattleForce First Blood 4vs4 Conquest
NVIDIA 4vs4 Squad Rush Hardcore NightCup #9
MSI Grunex BF3 Cup #12, #13, #21, #22, #23
NVIDIA 8vs8 Conquest Vehicles NightCup #22
MSI Grunex BF 3 (B2K) Cup #14
ALFA.cz Grunex BF3 Cup Squad Rush #4, #6

2nd place:
--------------
ESL A-Series Open
Battlefield 3 Conquest Ligová sezóna I. - Cup #1 by Sapphire
MSI Grunex BF3 Cup #7, #8, #11, #16, #17
NVIDIA 5v5 Conquest NightCup #5, #7, #8, #16, #19, #46
NVIDIA 4v4 Squad Rush NC #5, #7, #8, #11, #16, #41
GIGABYTE 5vs5 Conquest NightCup #3
GIGABYTE 8vs8 Conquest NightCup #2
Squad Rush Back to Karkand 4on4 (Normál)

3rd place:
--------------
MSI Grunex BF 3 Cup #3, #4, #5, #6, #9, #10
NVIDIA 5vs5 Conquest NightCup #4, #6, #15, #18
NVIDIA 5v5 Conquest Hardcore NightCup #13
NVIDIA 4v4 Squad Rush NightCup #12
NVIDIA 5vs5 Conquest + Back To Karkand NightCup #14, #20
GIGABYTE 6vs6 Conquest NightCup #1
GIGABYTE 8vs8 Conquest Welcome Tournament
GIGABYTE 4vs4 Squad Rush Nightcup #2, #3
ESL BF3 Infantry 5on5 Night Cup #16
ESL 5v5 Battlefield 3 Go4BF3 #27

Platoon feed
dej do hajzlu to bf4, všichni ví že ani LoLkaři ani esuba ladies nehrajou battlefield :D

http://www.northcon.de/turnier/turnier_detail.php?turnierid=38048 Deutschland nur 700 km aus Prag. Když bychom byli nadměrně dominantní, naskládáme to všechno Fríkůlinkoj do auta.

Ahoj kamarádi, pozítří je beta. Kdo se mnou okusí?

Show 1 more...

junjuta

Beru volno ve 2 tak přídu a někdo mě může už zaučit

Show 1 more...

TArquilo

neni se s kým bavit, asi si budu hrát s šulínkem. Všichni na me prdí !

Show 6 more...

L0RDZe

já si budu hrát s joystickem !