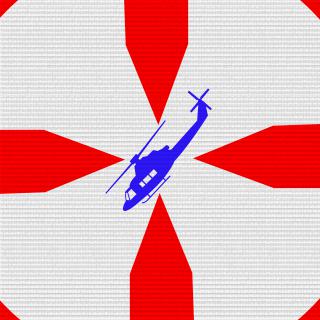 Stigla Master Race
Tag:
[9K38]
Fans:
18
Created:
2012-12-29
Platoon Presentation
For those who love to torment the helicopter children with the trusty Stinger/Igla.
No entry requirements (as if I'd be so pretentious) all you need is love for the beeping tube of joy.

This is also a place to discuss your favourite Stigla moments, like the time I'd run out of Stiglas, but was using the launcher to harrass a transport helicopter, which proceeded to crash into a building trying to escape my futile lock-on.

Every time you get a successful kill with your beeping tube of joy remember to do the Stinger dance for the snivelling aircraft coward to watch in the killcam, shuffle in every direction and jump up and down randomly so they have something to watch while they wait for the helicopter to respawn to begin the whole process again.
Platoon feed
I think it's time for another Stigla story: My girfriend has recently started playing BF3 and I have introduced her to the joy of Stigla, we played a game of Kharg Island CQ yesterday in which I had forsaken the beeping tube of joy in order to play with the AN-94 and a Medbox. Although I was unable to have Stigla funtimes she was carrying Mr Stingie and I would notify her every time I saw a jet or helicopter and spot them for her to dispose of. We were both hugely amused when (for the third time in a row) I got halfway through telling her about an incoming jet only to tail off mid-sentence with "never mind" as the jet she had just pointed her launcher at had smashed into a building/mountain/tree seemingly in terror, he was so frightened that he committed suicide before I could even complete a sentence!

Thanks to reading and posting on this thread: http://battlelog.battlefield.com/bf3/forum/threadview/2955065670063745252/ I now have the Official Stigla Theme Song: http://www.youtube.com/watch?v=rY0WxgSXdEE

This platoon seems to have angered somebody, funny times.

I (L) igla/ stinguer... im so good looking with that. Im very happy to join here, any day we have to do a iglasession for kill jetnoobs :D

Show 16 more...

PeuraForLife

welcome to the merry family of "beeping tube of joy"