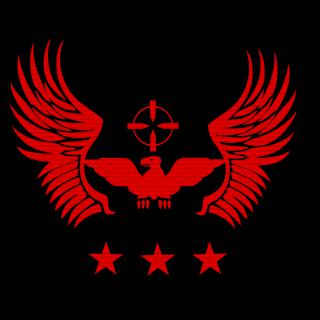 Platoon Presentation
We are a competitive Battlefield team, synergizing some of the best players from Indonesia, Malaysia, Singapore and Thailand.

Sponsored By:
Illuminary Entertainment
https://www.facebook.com/illuEnt

Quirky:
https://www.facebook.com/QuirkyDesigns

Team Manager :Hyperzine
Team Adviser : [BOHM] Jinmeister

Synarchy Team:
1.Synarchy-Joesuki [Team Captain]
2.Synarchy-Visco [Singapore Division Leader]
3.Synarchy-MJRMCGR [Senior Officer]
4.Synarchy-Fyre
5.Synarchy-Rocket
6.Synarchy-Laser
7.Synarchy-Kst
8.Synarchy-Broseph
9.Synarchy-Dark
10.Synarchy-AkA
11.Synarchy-FFM
12.Synarchy-Krypto

We are always available for scrims between 9-12pm GMT+8 (Singapore Time) , please tell one of our guys if you want to arrange a scrim.

Achievements :
-Swedish Game Festival LAN Tournament - 2nd place

Follow and Support Synarchy
-----------------------------------------
Facebook:
https://www.facebook.com/Synarchy.Battlefield

Youtube:
http://www.youtube.com/user/SynarchyBF

Twitch:
http://www.twitch.tv/synarchy_battlefield

-See you on the other side-
Platoon feed
Our very first interview by Rapture Gaming Network (RGN) on our "Operation Thailand" trip featuring our vice captain, Visco. Special thanks for Reuben Soh for this badass article! http://rapturegaming.net/en/news/detail/2218

http://battlelog.battlefield.com/bf3/platoon/2832655241708980795/listmembers/ apply to join please, for levelbf

who changed the emblem !?

Show 3 more...

MjrZzZzZz

STOP MESSING AROUND WITH THE DAMN EMBLEM!!!!!