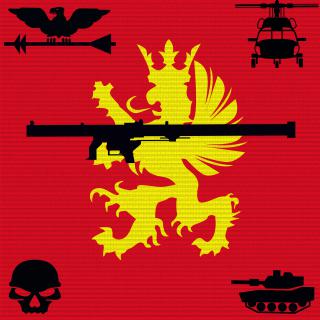 BigBallCrew
Tag:
[BBC]
Fans:
14
Created:
2013-04-10
Platoon Presentation
Hallo und Herzlich Willkommen bei der BigBallCrew (BBC)!

"Deutschland braucht Eier"

Wir sind ein Fun-Clan mit Kompetenz und Siegeswillen!
Teamplay , Teamgeist und TS sind hier die wichtigste Vorrausetzungen!
Unterstützung der Platoon- und Squadkameraden hat oberste Priorität!
Lonewolfs , Alleinflieger und Kameraden die den Piloten im Stich lassen indem sie einfach abspringen sind nicht erwünscht!! Ebenso die diejenigen , die von einem brennenden Panzer wegrennen und ihre Kameraden im stich lassen !! Auch diejenigen die es nicht für nötig halten ihre Kameraden mit Medikits und Munitionskisten zu versorgen , haben hier keine Zukunft!!
Kurzum , Weicheier haben hier keine Chance!
!! Wer weg rennt fliegt raus!!
Für solche Kandidaten stehen genug andere Platoons zur Verfügung!
In diesem Sinne
HOAH!


Hello, and warm welcome to the BigBallCrew (BBC)!

"Germany needs eggs"

We are a fun clan with competence and victory will!
Teamplay, team spirit and TS are here the most important prerau's settlements!
Support Platoon-and Squadkameraden has the uppermost priority!
Lonewolfs, Alleinflieger and companion they let down the pilot while they jump off are not simply welcome!! Also those which run away from a burning tank and her companions in sting leave!! Also those it for necessary do not hold her companions with Medikits and ammunition boxes to supply, have here no future!!
In short, softies have here no chance!
!! Who runs away is chucked out!!
Enough other Platoons are available for such candidates!
In this sense
HOAH!