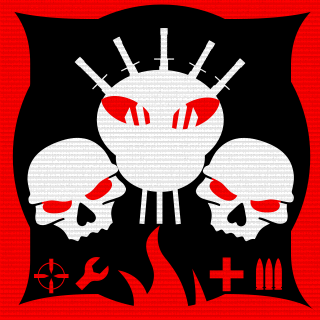 SONS OF CHEEK
Tag:
[SOC]
Fans:
11
Created:
2013-05-15
Platoon Presentation
We are a newly-competitive clan looking to recruit new members. When we have enough members we will play T2 and T5, so if you want to join or wish to play against us in the future, contact one of the leaders :)

If you want a clan match with us, sent CHEEKIEST_BADGER, CHEEKIEST_FISH or CHEEKIEST_NINJA a message and we will be happy to play.

Also, if you are a skilled player who enjoys teamwork and has access to either skype or teamspeak, we are looking for new members, so message is if you are interested.

Youtube Channel: https://www.youtube.com/channel/UC36UtafXl__CaXg0-gUaTbg

Entry requirements:
1) Be a good team player.
2) Be smart when playing.
3) Speak good English.
4) Have access to Skype or another communications means.
5) Either have a good k/d (1.75 or higher) or we assess your gameplay.
6) Must be able to play Battlefield when ever the time comes (we are based in the UK so times will vary depending on the country you live in).
7) You must be over the age of 15 otherwise you must be a very good player if below 15.