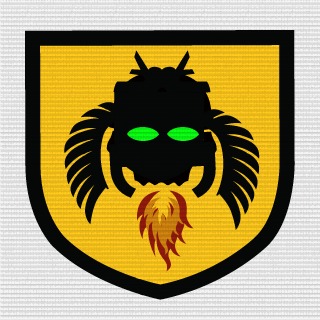 Platoon Presentation
Team MP (Mamas & Papas) is a gaming clan started in February, 2009 as a way to let other gaming parents know they aren't alone. It's not always easy being a gamer with responsibilities not your own.

We don't care about your game records. Not your score, or rank, or kill:death ratio. If you're looking to kick ass you will be better off looking somewhere else. We don't have tryouts and we don't require any minimum game stats. While we do like to win, it is not our focus. We really just want to get together when we can and have fun. Our gaming fix is not dictated by a playbook, a schedule, stats and rankings, or any childlike need to prove anything. We appreciate your not trying to bring any of that in as well.
Platoon feed
These launch glitches are worst than BF3 launch, still a great game but dam the glitches here are just more annoying, getting kicked from almost done matches, the rank up message glitch, and theres a reload glitch as well when the animation won't come and sometimes when you hit the reload button again the animation still won't go but you somehow reload your bullets, what glitches are you guys experiencing and can someone explain battlepacks too me, do they take effect when you open them on battlelog then take effect when you play or do you activate them on your console??????

Show 2 more...

BeeanoMP

aim assist glitch. This game is so dumbed down compared to BF3. Just like playing red dead redemption and many many glitches.

GrAnDpA08

Most aggravating glitch for me has been the iron sites and the peep hole on the site is solid for a while then it opens up. I am hoping they did a better job with the PS4 version.

Not sure who he's playing against...but here you go.... http://www.twitch.tv/nickheichannel

Been awhile since i posted on here, but I know not everybody gets bf4 on release but for those who are waiting, heres some friendly info that might make you wait a month for those who haven't pre-ordered yet http://www.gamespot.com/articles/gamestop-black-friday-ad-leaks/1100-6415656/ And once again I'll be requesting half the day off on release and wednesday I'll be taking, lol, so see you guys next week on BF4. AND ONE LAST THING GUYS, i couldn't get on any obliteration servers during beta time, how is it? tried joining so of your games but server was full. Other than that, I actually loved being support and recon during the beta even though engineer is my main love of the game.

Ullrsdog

Obliteration really requires teamwork or you'll just get your ass kicked...it's what would happen if capture the flag and rush had a kid...find the bomb, carry the bomb to a MCOM, set the MCOM, defend until it blows up. Fun when

Turns out, PS4 can use third party capture devices, anyone thinking about recording and uploading their game play?

Show 2 more...

Madlob75

I plan on starting my own channel and calling it, "What Not To Do." I'll just post raw gameplay....lol

sureMOE

It's quite possible Beans that with your gameplay skills and my whitty charasmatic charm and funny ass quips, we would be a YouTube sensation...well...maybe....at least you may be a sensation...I could scream profanities in the

Badger....Take a look at this crap! http://ftw.usatoday.com/2013/09/usmnt-player-suspended-after-opponent-takes-shocking-dive/

Show 3 more...

Ullrsdog

I just accepted the request doctor flavor!!

Uhhh....did someone leave the door open?