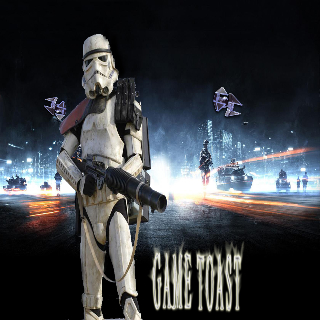 Platoon Presentation
Welcome to Gametoast's Platoon. Stay polite and have fun.

May the force be with YOU!
Platoon feed
Battlefield 4 i have been trying to be creative with emblems feel free you use them or if you have something or want to mod them feel free

The Walt Disney Company and Electronic Arts have jointly announced a new multi-year agreement. The deal will bring new Star Wars games, within the most popular gaming genres, on the most popular gaming platforms to Star Wars fans all across the world. EA Labels President Frank Gibeau informs us that "DICE and Visceral will produce new games, joining the BioWare team which continues to develop for the Star Wars franchise. The new experiences we create may borrow from films, but the games will be entirely original with all new stories and gameplay". He informed us that "Powering it all will be the Frostbite 3 development engine – guaranteeing incredible graphic fidelity, environments and characters". Gibeau didn't have any specific title details to share but said "our development teams are already brimming with design ideas".