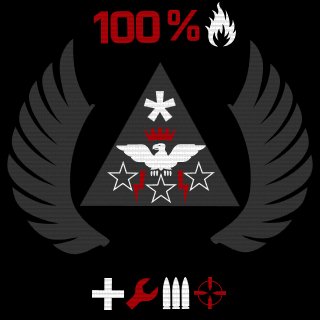 Elite
Tag:
[LITE]
Fans:
6
Created:
2011-10-27
Platoon Presentation
Welcome everyone on Elite!
We are a group of friends, who like to play together in a teamplay-based way.

The game's at it's best when everyone in a squad does his own role, while putting the squad itself as top priority.

Especially when a good balanced squad of 4 is following eachother, healing, and supporting eachother, the most points and above all FUN is gained!. Check out our little "guide" for overall squadplay tips:

http://www2.zippyshare.com/v/76968711/file.html

We are Elite.