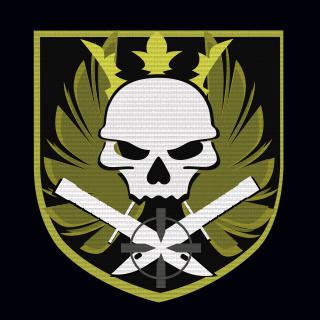 Kings of Darkness
Tag:
[KoD]
Fans:
12
Created:
2011-10-28
Platoon Presentation
Il clan nasce nel lontano 2006 essenzialmente su PS3, quando come unico FPS si presentava Resistance: Fall of man.

Molti sono arrivati, tanti se ne sono andati, tanti sono stati i tornei vinti e tante sono state le faide. Il tempo è passato, le persone maturano e quelle che sono restate (e si sono aggiunte) sono un concentrato di pura e semplice amicizia.


Se trovate o siete in un altro clan con il nostro stesso nome, ci dispiace per voi, ma non siete i veri Kings of Darkness.
Platoon feed
http://www.youtube.com/watch?v=VMoCqFRFknM

che strano faccio parte del clan , ma non vedo il KoD è andato in vacanza? uffaaa ogni volta che c'è qualcosa di bello nn funziona ... forse anche se qui mi dice che ci faccio parte... BOOOH nn so

Tieni APTOM, si chiamano TOOL non li trovi su spotify comunque. https://www.youtube.com/watch?v=vp8z-Bm4raM

http://imgur.com/3SB4QmC solo per precisare

Show 4 more...

hitemall88

io purtroppo mi sono disinnamorato di questo gioco proprio perchè imporre restrizioni alle armi e roba varia è una gran bella cazzata...oramai tutti i server hanno restrizioni assurde, ho visto cose tipo "il mio clan usa qu...

hitemall88

poi la gente nn può dire "se nn ti piace cambia", magari a poterlo fare...i 3/4 dei server sono affittati e i restanti nn se li caga nessuno

http://www.sendspace.com/file/lk9jsi Abbecedabra in italiano. scaricatelo, non lo quanto durai l file, non l'ho uppato io.

Giorno 25 febbraio ore 23:00 o giù di li. Torre di Ziba, si parla di politica e dei vari risultati... Tisifone: Comunque due colpi alla Meloni glieli darei.