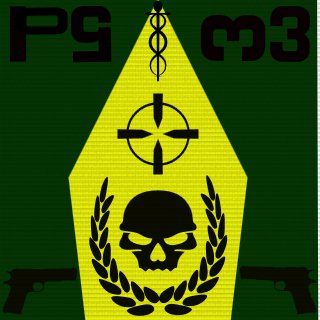 Platoon Presentation
Squiggly Gamers want YOU! Whether you're a seasoned Battlefield veteran or a marksman recruit, we need players to fill the ranks of the fastest revelation the world has ever seen!

You don't need to be able to pull off a 900 metre headshot or fly a jet like Maverick, we need you to get mucked in and play the objective while having fun.
See you on the Battlefield.

For the Greater Good


https://twitter.com/#!/SquigglyGamers
http://www.youtube.com/user/SquigglyGamers
http://www.squigglygamers.com/
Platoon feed
O Battlelog how I've missed you!

Obliteration mode (the one with 6 bases to destroy and only one bomb) is now available to play on the Beta, but of course you already knew that.! lol

News from DICE, you can transfer your BF4 stats one way between current and next gen console. ONCE and ONCE ONLY.! Obviously we'll all go PS3 to PS4, and then we cant transfer them back again. BUT your PS3 stats should still level up as per normal..!! (I hope?)

The losing ammo when 'tac' reloading is a glitch for both PS3 and 360 consoles. PC isn't effected. "should" be fixed come release!