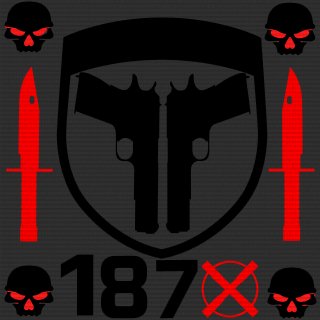 187X
Tag:
[187X]
Fans:
48
Created:
2011-11-01
Platoon Presentation
We are the 187X. Once your in our platoon there is no other. None of this combining shit with other clan. We are tight group thats knows each other individually. If you ask to join. You have to prove yourself, if your worhty enough.

If you are serious about joining us you need to apply to 187T. For training


If you are interested in joining up with us, send a message on PSN to OG_ViolentVato or OG_OfficerBrown for more info.

*Be a team player
*Ready to win
*Follow directions
*Communication
*Respect each other

No 187 clan jumpers.
Platoon feed
There are no more events to show