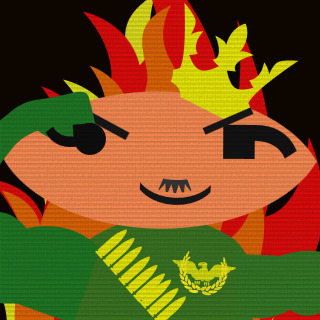 Platoon Presentation
_RETIRED_

TWL 4v4 Squad Rush - #1
TWL 4v4 Squad Rush HC - #1
PCGN 4v4 Squad Rush - #1
TWL 6v6 IO - #2
TWL 4v4 Squad Rush League - #3
CGL 5v5 - Tournament Made
CGL 4v4 - Tournament Made
Alienware 8v8 - Tournament Made
Active on TWL, CGL & AlienWare leagues and ladders.

Website: www.thecolorofleet.com
Forums: http://www.thecolorofleet.com/forum

SERVER: http://battlelog.battlefield.com/bf3/servers/show/1146cffd-f6fc-4716-8f47-53a2e99bf22e/tcL-Squad-Games/

TWL: http://www.teamwarfare.com/viewteam.asp?team=The+Color+of+Leet
CGL: http://www.thecgl.com/?league=bf4v4sr&a=team&id=127
AlienWare: http://www.alienwarearena.com/event/bf3-na/view-team/17286/

Youtube: The Color of Leet: http://www.youtube.com/user/GoldenB0otz/videos


[tcL] - The Color of Leet is always accepting applications. We are a group of gamers who take our competition seriously but most of the time look to have fun playing and "strategizing" with each other. We are one of the most active clans in the competitive community and participate in over 10 seperate leagues and ladders.

Thanks for all the support everyone has given us and we are looking forward to all the games ahead!


Platoon feed
There are no more events to show