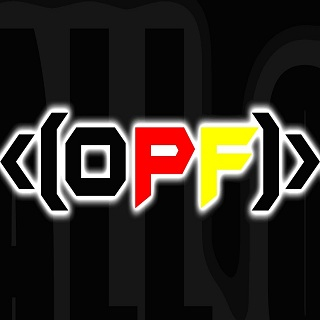 Platoon Presentation
--<(OPF)>-- | Clan ©

!!! Die E-Game Community aus der Oberpfalz und dem restlichen Bayern ;-) !!!

Das Netzwerk &. Die Plattform für regionale Gamer
Wir geben dir ein "zu Hause"

DER ORIGINALE OPF-CLAN ©

www.OberPFalz-gaming.de


!!!!!!!!!!!!!!!!!!!!!!!!!!!!!!!!!!!!!!!!!!!!!!!!!!!!!!!!!!!!!!!!!!!!!!!!!!!!!!!!!!!!!!!!!!!!!!!!!!!!!!!!!!!!!!!!!!!!!!!!!!!!!!!!!!!!!!!!!!!!!!!!!!!!!!!!!!!!!!!!!!!!!!!!!!!!!!!!!!!!!!!!!!!!!!!!!!!!!!!!!!!!!!
NEUER GAMESERVER:
http://battlelog.battlefield.com/bf4/de/servers/show/pc/21ec13a8-517a-4f00-a122-88725f6f3963/Oberpfalz-Gaming-Second-Assault-by-4NetPlayers-de/
IP: 62.104.17.61:25200
!!!!!!!!!!!!!!!!!!!!!!!!!!!!!!!!!!!!!!!!!!!!!!!!!!!!!!!!!!!!!!!!!!!!!!!!!!!!!!!!!!!!!!!!!!!!!!!!!!!!!!!!!!!!!!!!!!!!!!!!!!!!!!!!!!!!!!!!!!!!!!!!!!!!!!!!!!!!!!!!!!!!!!!!!!!!!!!!!!!!!!!!!!!!!!!!!!!!!!!!!!!!!!



Teamspeak 3: ts3.gs4you.de:3028

Homepage: www.oberpfalz-gaming.de

E-Mail: OPF-Clan@gmx.de

Facebook: http://www.facebook.com/OpfClan

Google Plus: https://plus.google.com/107271530898552363550/posts

Battlelog (BF3): http://battlelog.battlefield.com/bf3/de/platoon/2832655391444280535/
Battlelog (BF4): http://battlelog.battlefield.com/bf4/de/platoons/view/9168997468417403029/

Xfire: http://de.xfire.com/communities/opfclan/

/\_____________________::
/ `---__[ _--<(OPF)>-- __]__] ~~
/_____________.:/__/
),---.(_(__) /
//xxxxx),----"
//xxxx//
//xxxx//
//xxxx//
******


PLATOON Nr. 2:

http://battlelog.battlefield.com/bf3/de/platoon/2955065214781178853/

Platoon feed
Hey there :) BAMGAMING.NET wants to built up a Competitive Team for BF3, BF4 and CS:GO. If you are interested contact me via mail or pm me at bamgaming.net

HowTo - rent and config an Battlefield 3/4 Server: http://www.bamgaming.net/blogs/46 (dürft ihr gern verlinken oder kopieren mit quellangabe) mfg N0ct3m

Servus Leute , wer aus Weiden oder Umgebung kommt kann dieses Wochenende zu einer BF3,BF4 - COD4 usw Lan kommen. Sind bis jetzt 4 Personen haben aber noch für weitere 4 Platz. Bei Interesse einfach über Battlelog schreiben. Sind alle über 20 und alles sehr gute Männer ! =) (Freitag - Sonntag bei Weiden in der Oberpfalz) ab 4 Uhr nachmittags grüße St4rS

Servus mitnand :) Wir arbeiten zurzeit daran, ein soziales Netzwerk für Gamer zu erschaffen. www.bamgaming.net [bamgaming.net] Bisher hat jeder Clan seine eigene Website, wodurch Matchmaking oder Membersuche erschwert wird. Wir wollen allen Clans, Let´s Players, Fungamer, und übrigen Gamern eine zentrale Plattform bieten, um das finden von Funmatches, neuen Membern, Clans, Freunden, News usw zu erleichtern. Es kann jeder eine oder mehrere Gruppen erstellen, um z.B. interessentengruppen zu sammeln (admins-gruppe, oder letsplayer gruppe) oder um seinen eigenen Clan zu gründen/administrieren und vergrößern. Damit die Gruppen auch als Clanwebsite nutzbar sind, arbeiten wir an einem externen link für jede Gruppe, die den Gast auf eine Vorstellungsseite der Gruppe weiterleitet auf der ebenfalls eine direkte registration in die gruppe möglich ist. Jede Gruppe hat ein eigenes Forums, sowie Newsfeed und vorstellungsseite (links, banner, ts, history, server, usw).

Show 2 more...

BAM_N0ct3m

Du kannst dich gern dort registrieren und ne Oberpfalz-Gaming Gruppe erstellen :D

BAM_N0ct3m

wir sind inzwischen weit fortgeschritten :) schaut doch mal vorbei!