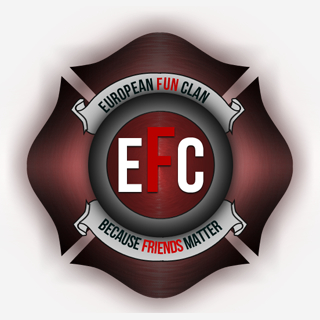 Platoon Presentation
Website:
www.efclan.eu

Are you a mature gamer that is tired of playing alone? If so, then you are most welcome to play together with us. We are looking for active players. You do not need to be very skilled or very experienced as a player because all that matters to us is having fun together on the battlefield and create a belonging feeling among the members. We usually come online during the evening, drink some beer and enjoy the game together with the rest of our clanmates. We use Teamspeak 3 to communicate in-game and we are always using this feature while we are online simply to enjoy ourselves and have a good laugh.

Our clan is not very competitive and we do not have any mandatory training sessions etc.

Membership requirements:
- You have to be around 25 years of age or older to join
- Being active on teamspeak and gameservers is important to us
- A working Mic/Headset is required for communication on Teamspeak

We ask applicants to try to be as active as possible, so that existing members have the opportunity to get to know you, and vice versa. If you are interested in joining us, please visit our website and register an account. When registered, click on the Join Us link in the main menu to send in the application.

Advantages by becoming a full member:

- Full Access to all forumboards and a forum signature if you want.
- Admin rights to the game servers and teamspeak server.
- Possibility to kick other players in order to join the server when it is full.
- 24/7 access to teamspeak 3 server and backup teamspeak server.
- Identify yourself as an European Fun Clan player by using our clantag ingame.
- Steady group of regular players to team up/socialize with, instead of being alone on the battlefield.

- We look forward to play with you soon and will contact you asap after your application is received.
See you on the Battlefield soldier!