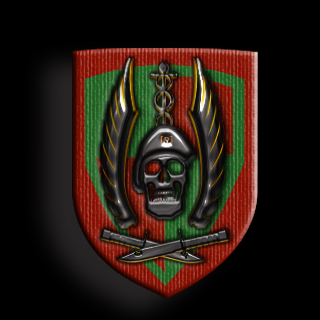 Cla Portugal
Tag:
[TROL]
Fans:
170
Created:
2011-12-24
Platoon Presentation
Putas e vinho verde tomaram o controlo do berdadeiro e original cla portugal.
Ponham-se a pau, os proximos podem ser voces :)

O verdadeiro CLA PORTUGAL [TROL] nasceu pelas mãos do Jogador MAJOR_ALVEGA, e kamikazyH4 para a versao Battlefield 3, inicialmente sobre o nome de cla_Portugal criado por BANDIT_HUGO para unir jogadores Portugueses no jogo "MAG". Hoje o CLA PORTUGAL conta com jogadores incondicionais que na sua maior parte, vem de uma plataforma 'PC' com anos de experiencia, em OnlineGaming, onde todas as noites há tiros, muitos pontos, mas acima de tudo, muita animação, principalmente através do chat onde todas as noites a comunicação e feroz entre os membros. O CLA PORTUGAL contínua a crescer em ambos os jogos MAG e Battlefield 3.

Regras CLA PORTUGAL:
1º- Trollanço
2º- Fazemos patrocínio às pastilhas Rennie
3º- É um sonho, mas gostávamos de ser patrocinados pela Casa da Mãe Kikas e pelo Stones Club.
4º- Para aqueles que desejam contactar o Cla Putas e Vinho Verde devem dirigir-se às páginas PARA ELE E PARA ELA da Revista Maria e colocar a vossa questão.

PUTAS TO THE POWER MOTHERFUCKER!!!!