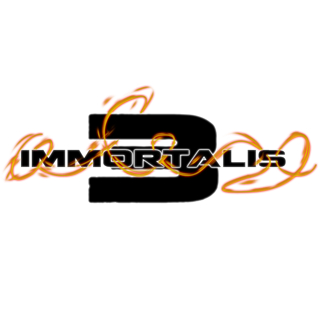 Platoon Presentation
Founded: 03 January 2012

We're the Immortalis 3, a multi-gaming clan, focusing on having plain fun ingame on Teamspeak and/or doing hardcore teamwork over TS3. We have our own BF3 server, Minecraft server, and various other servers (CSS, DOD, etc). We are focused into several games so you should find your fun somewhere.

We have people from all countries and all ages and we have fun with each other. Certainly don't think that we're a closed group of friends, we welcome our new members with a lot of warmth and everyone is given as much time as he wants to integrate as smoothly as possible.

It's also important to note that we do not expect you to always be active with us, we're just a clan to have fun with after school/work.


!A registration is required on our site before we can recognize you as a member , this is to make it easier for everyone :)!

---------------

Official Website & Forums:
[Click the "Official website" At the top of this page, or go to "http://immortalis3.com"]

TeamSpeak 3 Server IP:
ts23.gameservers.com:9284









Platoon feed
I'm gonna take a big guess and say You're all going to be here tomorrow to play the beta. Seeing the ol' i3 TS3 is no more, I have my own that I run here, at home. It's not an 24/7 server but I try to keep it on while I'm home and awake atleast. It's IP is 78.73.211.167:9987. I can hold 30 people on it maximum but I don't know how many the actual pc/bandwidth is capable of. I'm no pro at it's settings so some stuff is probably not up to snuff :) ~~Fastie

I know the website is down, lookin' to get it back up.

http://www.youtube.com/watch?v=3EZNL3c9Mks Watch dog gameplay, not from a showcase so its some actual gameplay. immortalis3.com is down? only directs me to maltris blogg <3

Happy birthday, immortalis.