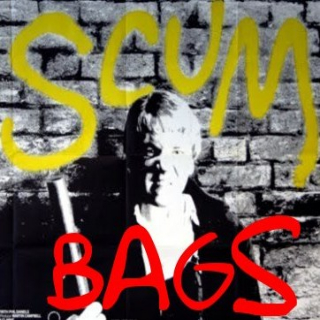 Skum Bags
Tag:
[Skum]
Fans:
49
Created:
2012-01-18
Platoon Presentation
We are close knit bunch of active players who really enjoy getting set up into platoons and kicking some arse on the battlefield.

We are not overly serious on playing battlefield but we are not too laid back in our approach to gaming we have a good in between culture that allows us to win games and have a whole lot of fun in the process.

Our platoon is mainly made up of British and American players but we welcome anyone who can speak English.

Our platoon is solely BF3 focussed we even have our own BF3 server.

We are only accepting people over the age of 18+
Mic's are not essential but are highly recommended if you want to get the most out of the game and a platoon.

If you have any questions feel free to contact us.
Platoon feed
wat happenin yo im in cali and im bored dats a first yea boi

http://socialclub.rockstargames.com/crew/skumbag_death_squad GTA 5 crew is now in-affect! Join this crew if you want to carry-on as a Skumbag!! You just have to make a Rockstar Social account and then you can join on the Crew! If you don't join we will Execute you :P haha

alright you bunch of skumbags? hope all are well,been real busy with work but hope to be on sometime soon. looking forward to getting bf4 and gta5 and playing on line with you lot. who is getting the ps4 on release? not sure yet myself but probably get it as a present hopefully. anyway time care boys and see you soon

planetside 2 is coming to the PS4! bring it on

PS4 + BF4 is going to be badass! watchdogs looks pretty damn good as well

Show 1 more...

GRIZZ-RH

http://www.youtube.com/watch?v=3nJY7n8KaOY

yo grizz my whats app is fucked cant use it bro!

long time lads! hope all are well! been busy working like a dog and living life see u all soon i hope