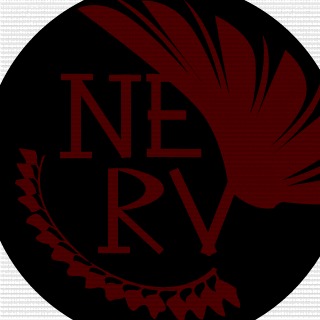 Shin Seiki Evangelion
Tag:
[NERV]
Fans:
8
Created:
2012-02-10
Platoon Presentation
"God's in his heaven, all's right with the world"

Le 13 septembre 2000, une explosion sans précédent appelée Second Impact eut lieu au pôle Sud, entraînant un tsunami qui provoqua une montée des eaux du globe et anéantit la moitié de la population mondiale. Des conflits et des famines se succédèrent dans le monde entier. Au terme du cessez-le-feu, la Terre semblait enfin se tourner vers la reconstruction...
Quinze ans après le Second Impact, une créature hors du commun désignée sous le terme d'Ange fait son apparition. L'organisation secrète Seele, exerçant son influence dans le monde entier, avait prédit cet évènement grâce aux "manuscrits de la mer Morte" et avait ainsi mis en place "l'agence spéciale Nerv" chargée d'agir le moment venu. Avec l'aide de l'Evangelion, une arme conçue pour faire front aux Anges, l'humanité espère ainsi résister à leur assaut.


NERV, agence spéciale

Cette organisation secrète a pour but d'enquêter sur les Anges et de les exterminer. Placée sous la tutelle de l'Organisation des Nations Unies, elle échappe pourtant à son influence. Sa nature est plutôt celle d'un collectif armé international placé au dessus des lois, et sous le contrôle direct de la Seele et du Comité à la Complémentarité de l'Homme.