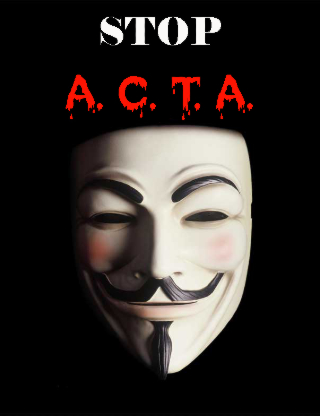 Stop ACTA!
Tag:
[ACTA]
Fans:
15
Created:
2012-02-24
Platoon Presentation
Hello,this platoon is dedicated to all people who fight for INTERNET RIghts,we shall all be UNITED,LETS FIGHT AGAINST ACTA.MY Special Thanks is to "Anonymous" thank you for fighting against ACTA!
INTERNET IS FREEDOM
LET'S BE UNITED
FIGHT FOR OUR FREEDOM.